As the price of Bitcoin hovers just around $43,000, the cryptocurrency community is buzzing with expectation.  This is due to the sideways price action following Federal Reserve commitment to decrease balance sheet.
Bitcoin and Crypto Market Crash
The price of bitcoin fell below $44,000 shortly after the Federal Reserve's December FOMC meeting notes re-confirmed efforts to regulate the balance sheet.
After minutes from the Federal Reserve's December FOMC meeting revealed that the regulator is dedicated to reducing its balance sheet and hiking interest rates in 2022, Bitcoin (BTC) and the wider cryptocurrency market plummeted as stock markets pulled back at the closing bell.
BTC's price dropped to $43,000 as stock markets corrected. This triggered a wave of liquidations that totaled $222 million in less than an hour.
The market in bloodbath. Source: Coin360
According to TradingView data, Bitcoin was struck by a wave of selling that pushed the price to an intraday low of $43,717 after bouncing around support near $46,000 for a few days.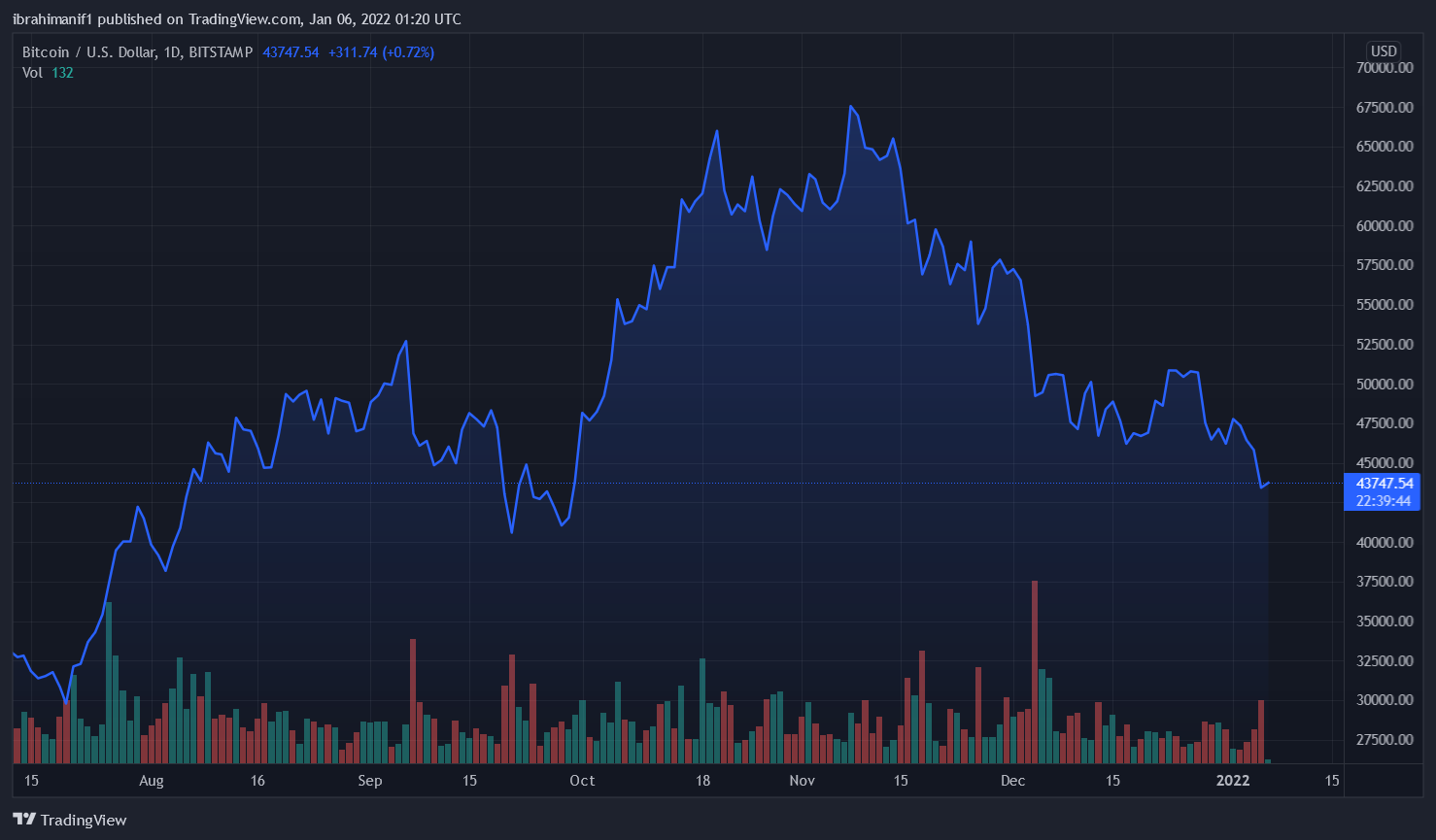 BTC/USD Crash to $43k. Source: TradingView
It is expected that the Fed will begin raising its benchmark interest rate in March, "which would mean that balance sheet reduction could start before summer."
Related article | Altcoin Underdogs Outperform Bitcoin To Kick Off 2022
Rekt Capital Foreshadows Similarities
The chart below was posted by crypto analyst and pseudonymous Rekt Capital, showing the "many similarities between this BTC range and May 2021."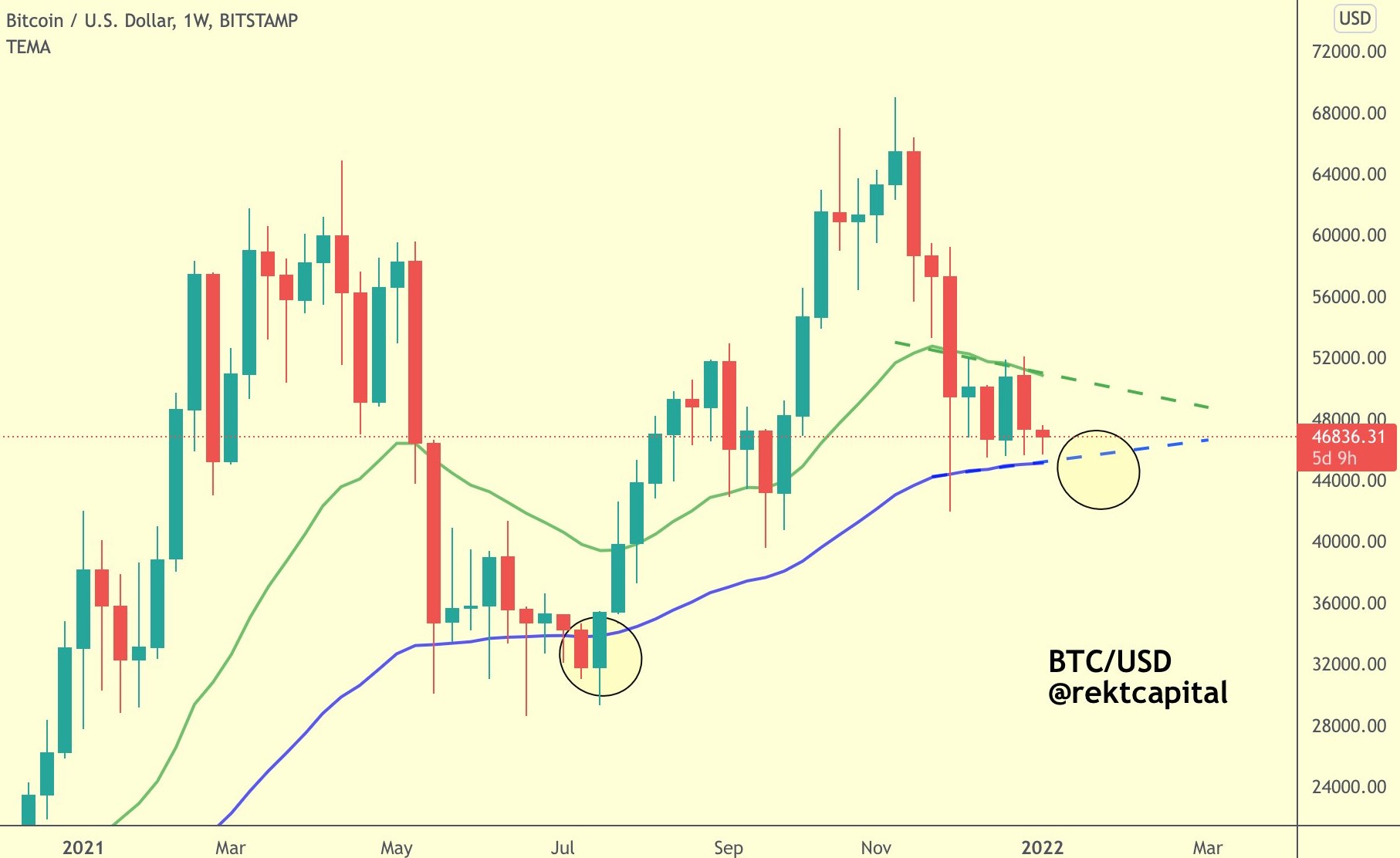 BTC/USD 1-week chart. Source: Twitter
According to Rekt Capital,
"Both saw BTC consolidate inside two Bull Market EMAs (i.e., green 21-week & blue 50-week EMA). If BTC is to repeat history, a capitulation event could take place where BTC briefly deviates below the blue 50 EMA."
If the price does not break back over $46,000, the market may be in for a prolonged bear market. BTC may retrace to the low $30,000 region.
The Securities and Exchange Commission (SEC) of the United States postponed its decision on NYDIG's spot bitcoin exchange-traded fund by 60 days on Tuesday (ETF). The delay led to a negative sentiment in the crypto markets, with several tokens experiencing a quick sell-off following the announcement.
Related Reading | Bitcoin Open Interest Reaches Dangerously High Values, Leverage Flush Coming?
Featured image from Unsplash.com, charts from TradingView.com, Coin360